The Toyota Rav4 is the SUV you can trust when traveling with your family anywhere. This model is a car designed for the most demanding drivers. Its fantastic and improved features offer you a comfortable driving experience for your travels.
Some features of this car
The Toyota Rav4 is a more comprehensive crossover car, but also sports that there is in the world, it is a comfortable car, full of modern technology and it is easy to drive.
This SUV is very different from other similar models from other brands. Its interiors and exteriors, as well as the engine, constitute the comfort that the Rav4 has, which is designed to captivate people and make them fall in love with it.
At Avtobaku.com, we have the Toyota Rav4 as a compact SUV that you must buy if you have a large family and plan to go on trips in Azerbaijan. The Rav4 is a driver-friendly car and is packed with features that will give you a great ride whether you're heading to the countryside or the city.
Exterior
Regarding the exterior, it has a full design. Regarding the exterior, it has a full design. The design of the wheels definitely look fantastic. The tires add to the personality of this model. Fuel consumption is very economical ideal for daily trips in the city despite its size. And definitely to go on trips with the family since it has a huge trunk.
Inside
The interior of the Toyota Rav4 has an eight airbag system that helps reduce crash impacts. These airbags are in the driver's and passenger's seats. The passenger seat has another air bag.
This car has a star security system which is an intelligent technology that serves to keep cars safe. One of the functions of this system is to maintain the stability of the vehicle, traction control, brake system, brakes.
At the top it has a panoramic glass roof, to have an unusual experience. The audio system is very powerful. It has eight thousand watts of power and no less than 11 speakers distributed inside.
Motor
The RAV4 has a powerful 2.0L engine and 170 horsepower, which allow greater economy in the use of fuel over previous versions. The SUV has a 2.5-liter four-cylinder engine which produces 203 horsepower. The engine has an 8-speed electronic transmission which allows you to change speed smoothly and directly. This car has three driving modes: Eco, Sport and EV mode that differentiate them from previous models and offers an unforgettable experience.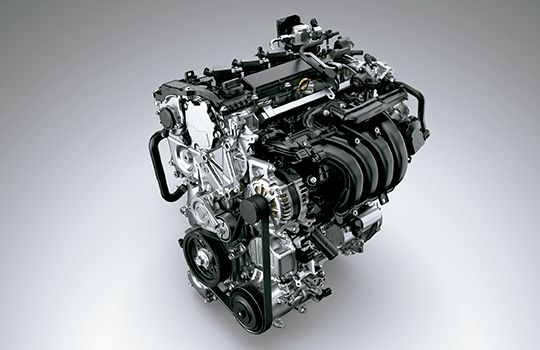 For more details on this SUV, watch this short YouTube video of the 2021 Toyota Rav4: https://youtu.be/l_5sVZopWCA
Are you thinking of buying this car or another, then there is nothing better to buy a Toyota Rav4, avtobaku.com has the best offers for you on Toyota Rav4 models and others at negotiable prices. If you liked the Rav4 2021 you can also buy it from prices ranging from $ 35,000 to $ 55,000.
If you want to have more news about this and more subscribe to avtobaku.com to receive news about your favorite car and other related news.